St Andrew's Church
Church and School working together
St Andrew's Church actively supports the Christian foundation of the school. Ministers from the church take school assemblies each week.
About twice a year, staff and children from the school lead family worship on a Sunday morning at the church. The church also hosts Easter and Christmas services for the school. The church welcomes children to its Sunday activities, Kids on Sunday and the SAY its Sunday youth club.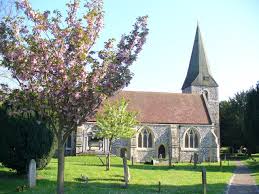 The church regularly prays for the school and prayers from children (from the prayer box) are brought down for the church's prayer team to include in their prayers. Numerous people from St Andrew's Church are very active at the school as parents, governors, staff and volunteers, supporting the school in its aim of being a caring, inclusive and prayerful Christian community.
Visit the church webiste for more: www.standrewscobham.org.uk