RE
"My learning in R.E. makes me want to ask and answer questions. It makes me want to learn more." Pupil Voice
Intent
At St Andrew's, the Religious Education curriculum is intended to allow our pupils to learn both about and from the key concepts of Christianity and other world religions. We encourage pupils to develop their own views and beliefs about faith. We aim to develop their understanding and awareness of the beliefs, values and traditions of other individuals, societies, communities and cultures.
Implementation
The above intent is achieved by RE being taught weekly in class or being blocked to cover the same time allocation over a number of days or part days. It is predominantly Christian in content as is required by Guildford Diocese for church schools. Children are also taught units on Judaism, Islam, Sikhism and Buddhism.RE is taught from the Surrey Agreed Syllabus for RE. Teachers use the linked Learning Journeys to create their own unit plans. The scheme is enquiry based and each term the children study a different faith with a question as a starting point. An enquiry cycle model is used to develop each unit of work: Engage / Enquire / Explore / Evaluate and Express. In the Early Years Foundation Stage, RE is taught under the area of 'knowledge and understanding of the world'. At Key Stage 1 one hour per week is allocated to RE and at Key Stage 2, 1.25 hours pe week. This also includes the opportunity to share views and faith.
Please click on the attachments below to see the detail of what is taught in RE.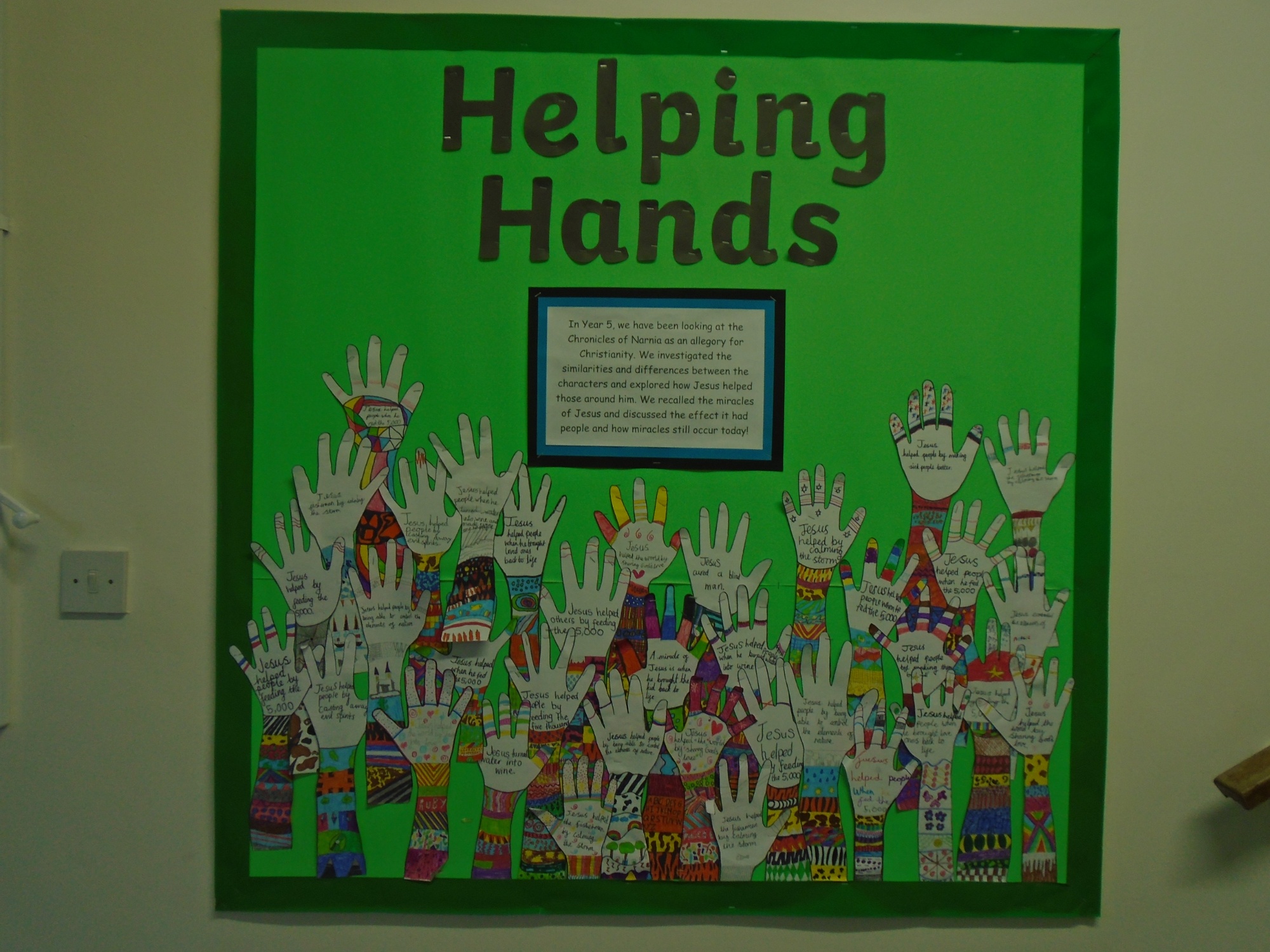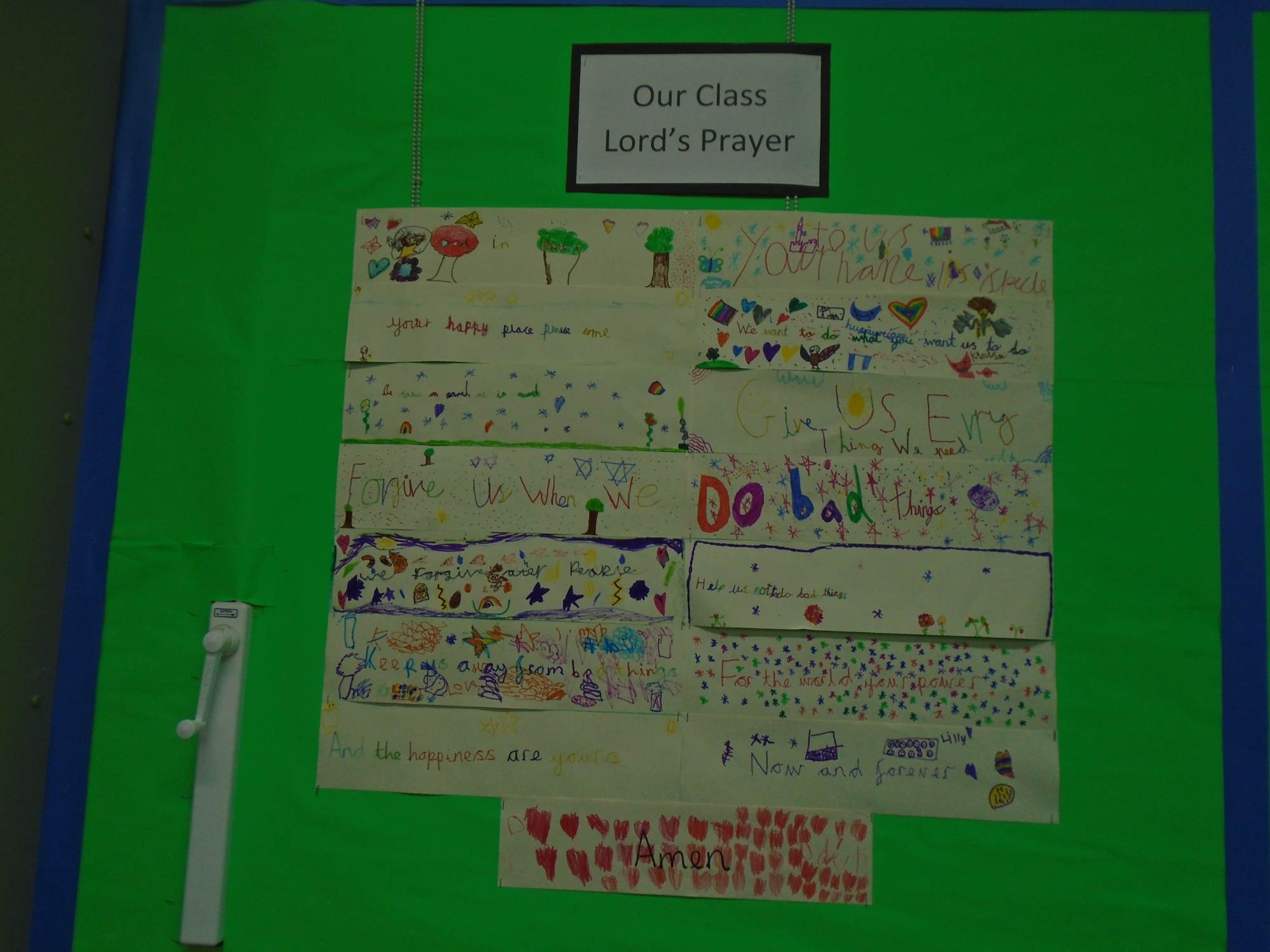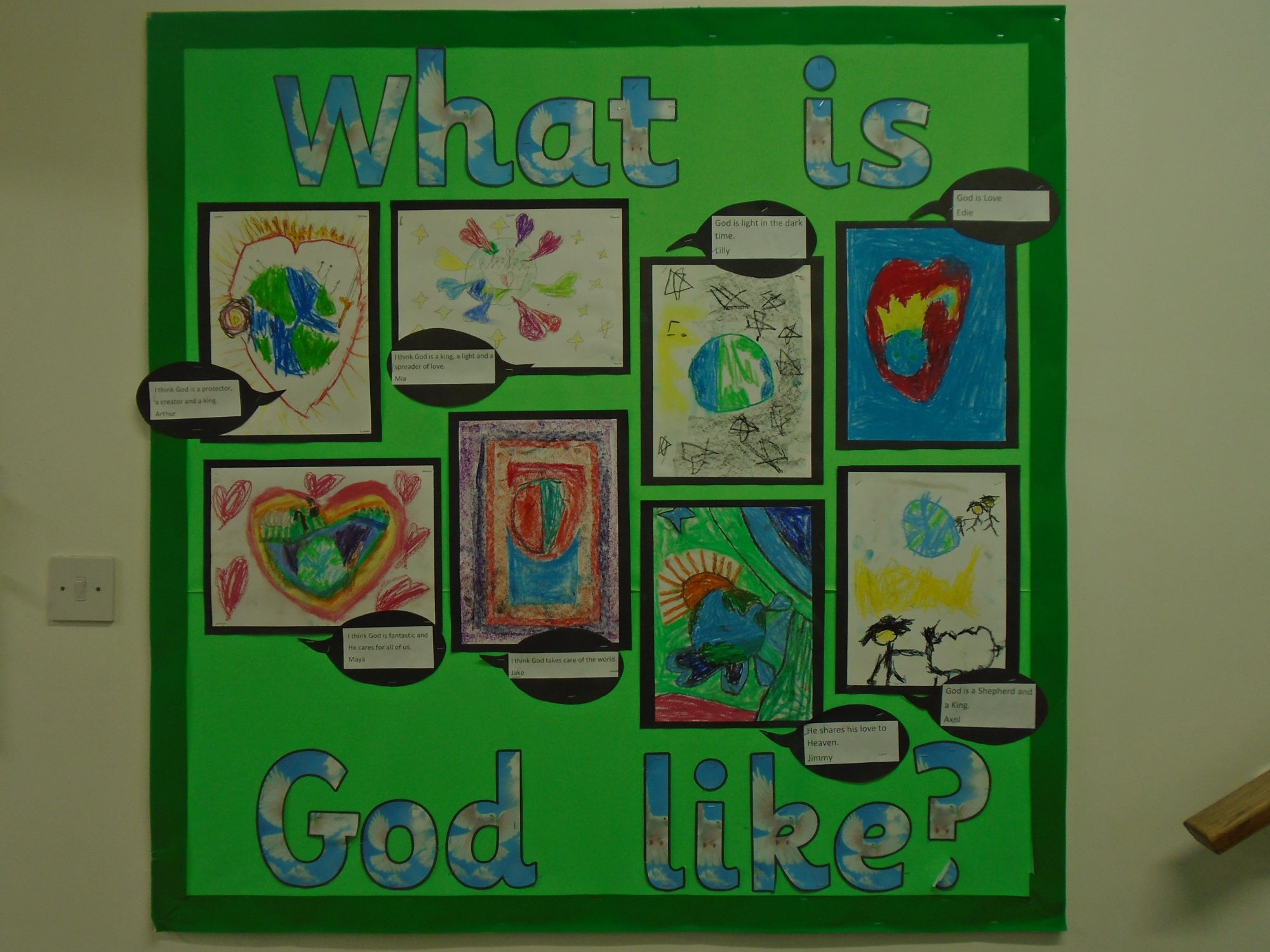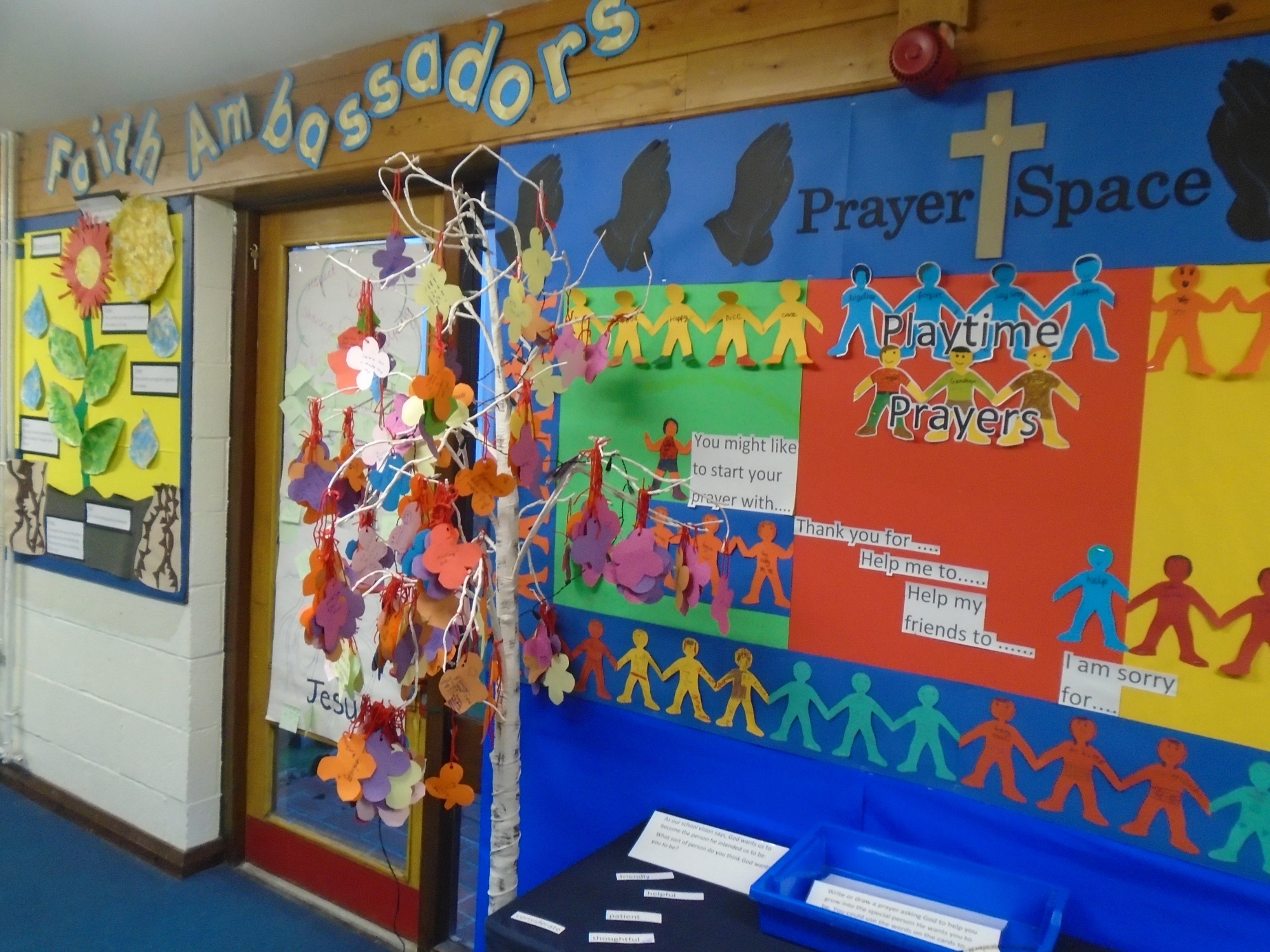 The Faith Ambassadors created a prayer space all about growing into the people God intends us to be.