Prayer and Worship
Collective worship takes place daily at our school. Acts of worship are explicitly Christian as is required of Church of England schools, however, other faiths and cultures are also celebrated. Acts of worship follow the school values cycle as shown below with one value focussed on each week. Daily acts of worship are as follows:
Monday: whole school Christian assembly led by head teacher on a Bible theme.
Tuesday: KS1 / KS2 assemblies led by class teachers on the theme of celebrations from other religions, cultural celebrations or one of the virtues from our character curriculum.
Wednesday: KS1 / KS2 singing assemblies led by class teachers where we learn the enjoyment and meanings of Christian songs.
Thursday: KS1 / KS2 Christian assemblies led by members of the clergy team from St. Andrew's church.
Friday: KS1 / KS2 Celebration assemblies where individual children and class achievement is celebrated.
All acts of worship will include either the school prayer, Lord's prayer or another prayer on the theme of the assembly.
In addition children sing a prayer at lunchtime to thank God for their food and for his many blessings on them.
We also have class Reflection Areas where children can read from the Bible and have quiet time. The school Prayer Space is open to children at lunchtimes to write their own prayers or take part in prayer activities. A selection of these prayers are read at KS1 and KS2 assemblies.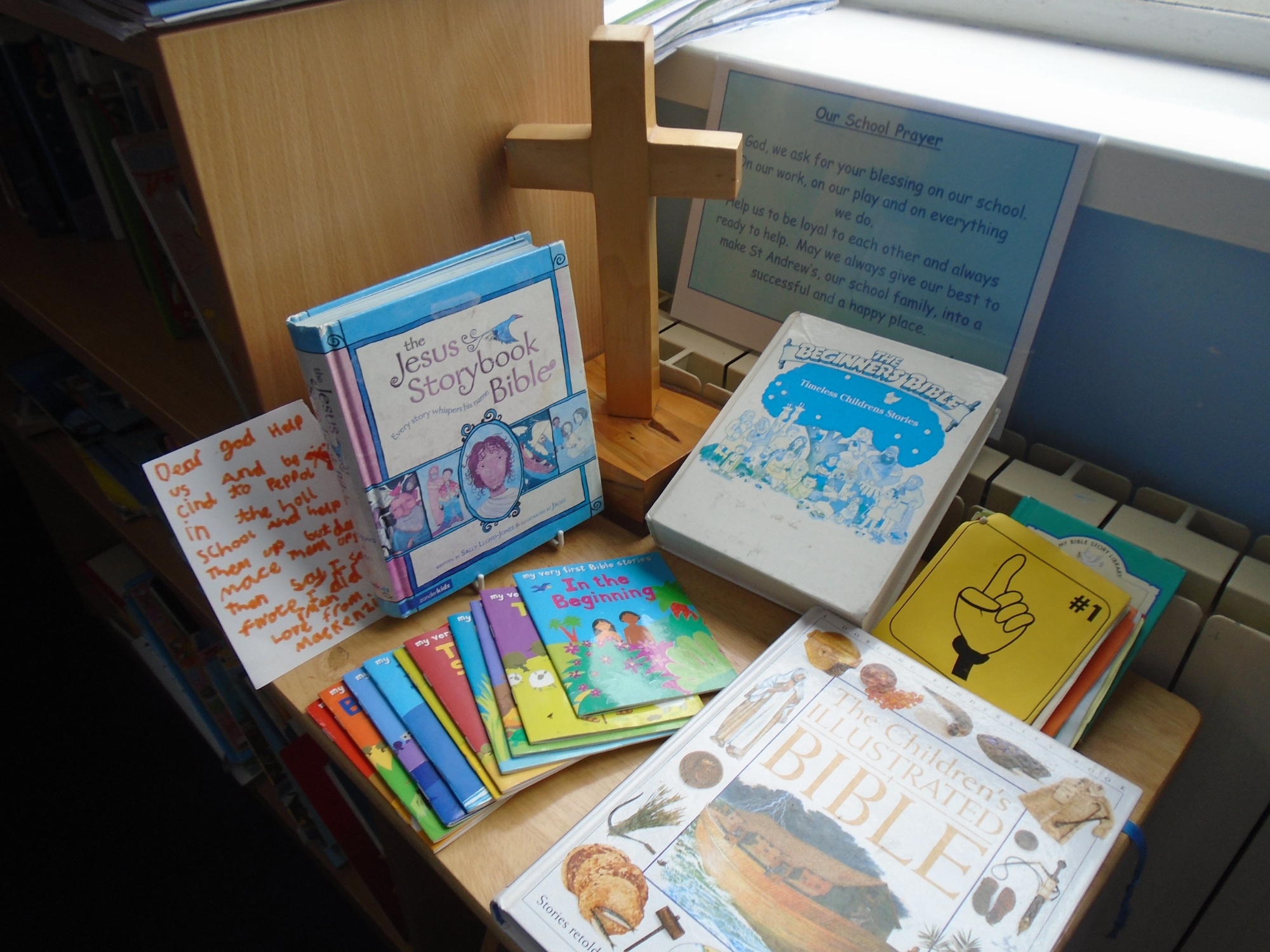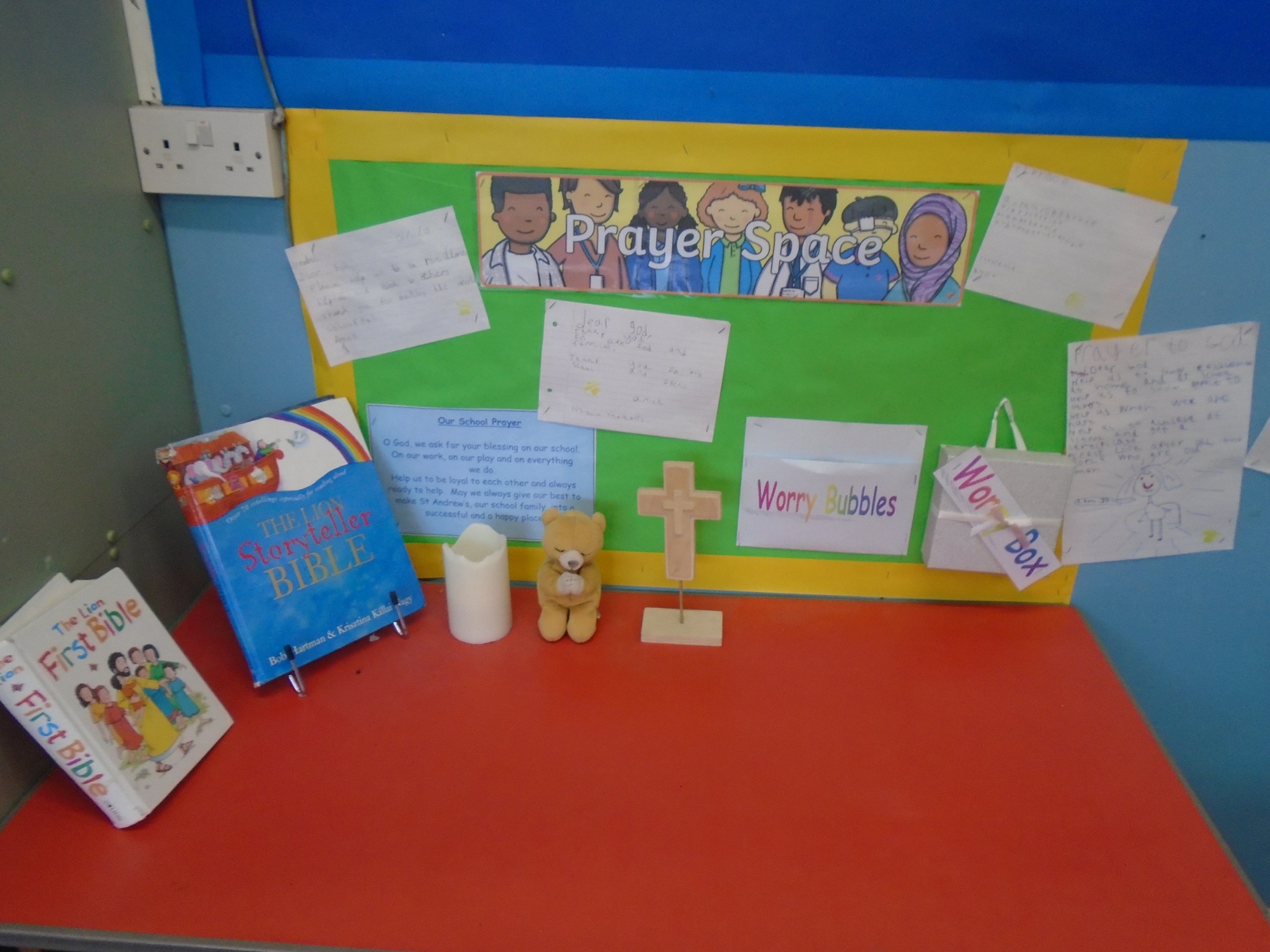 Class Reflection Areas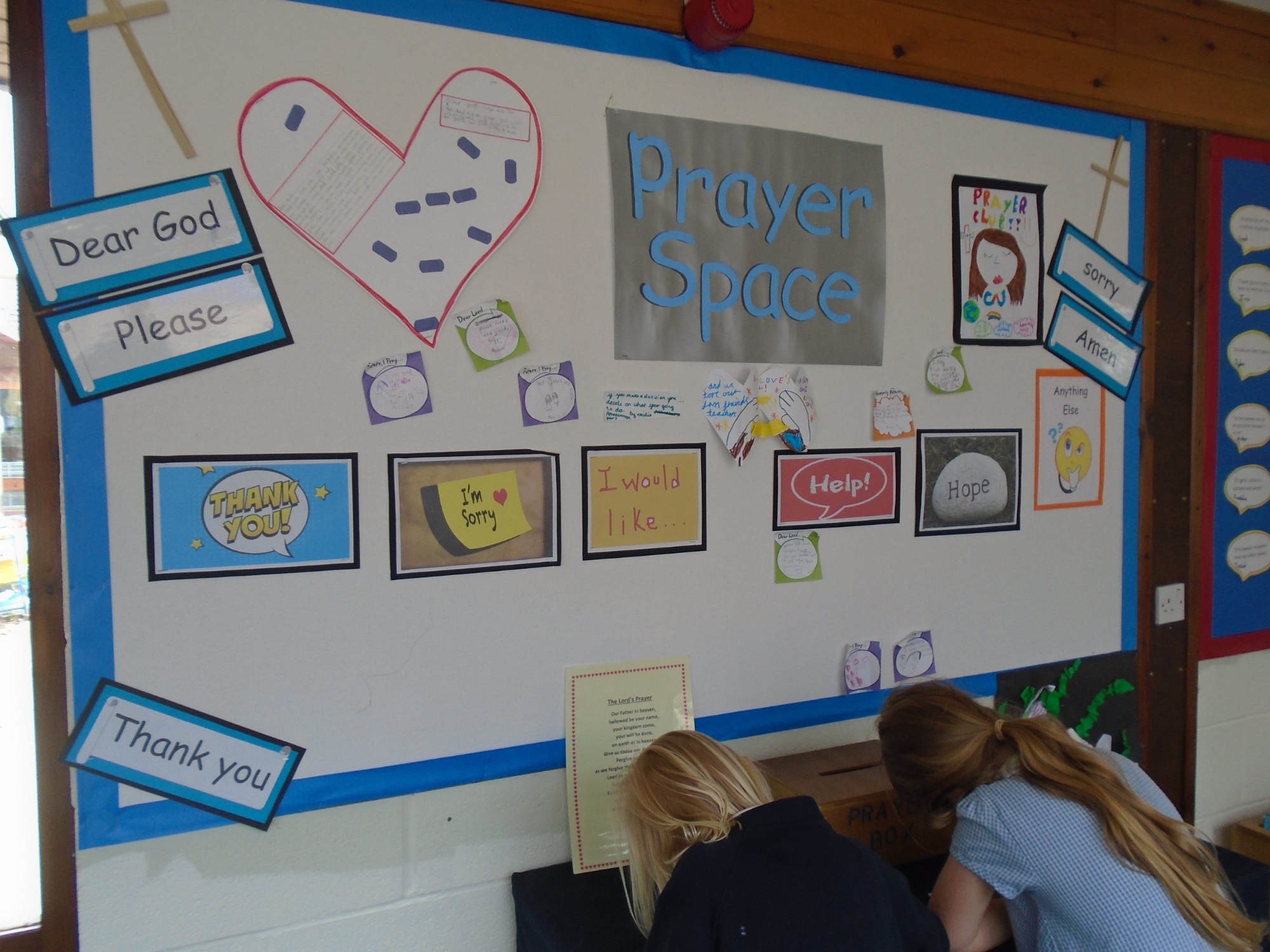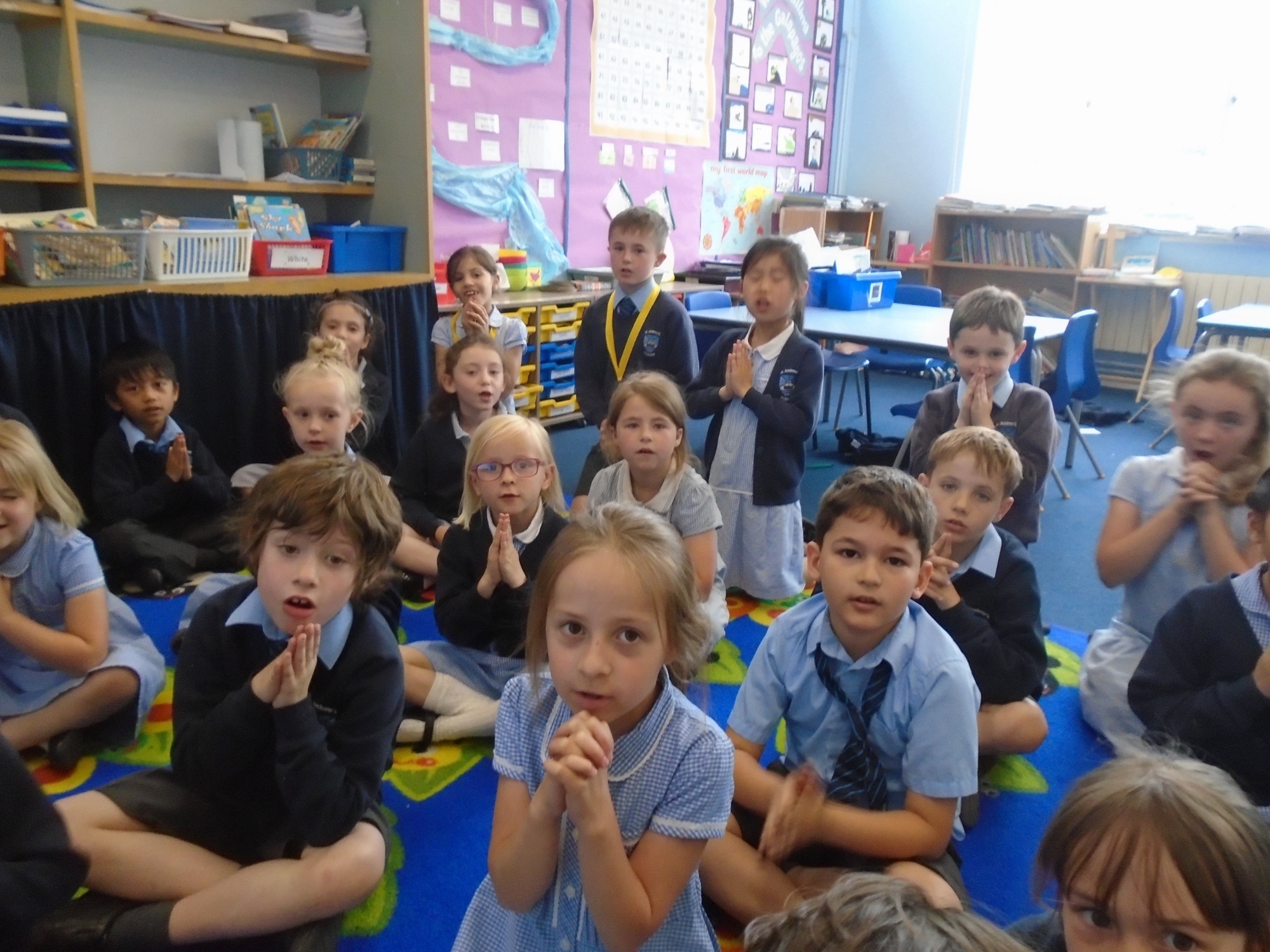 School Prayer Space Lunchtime Prayer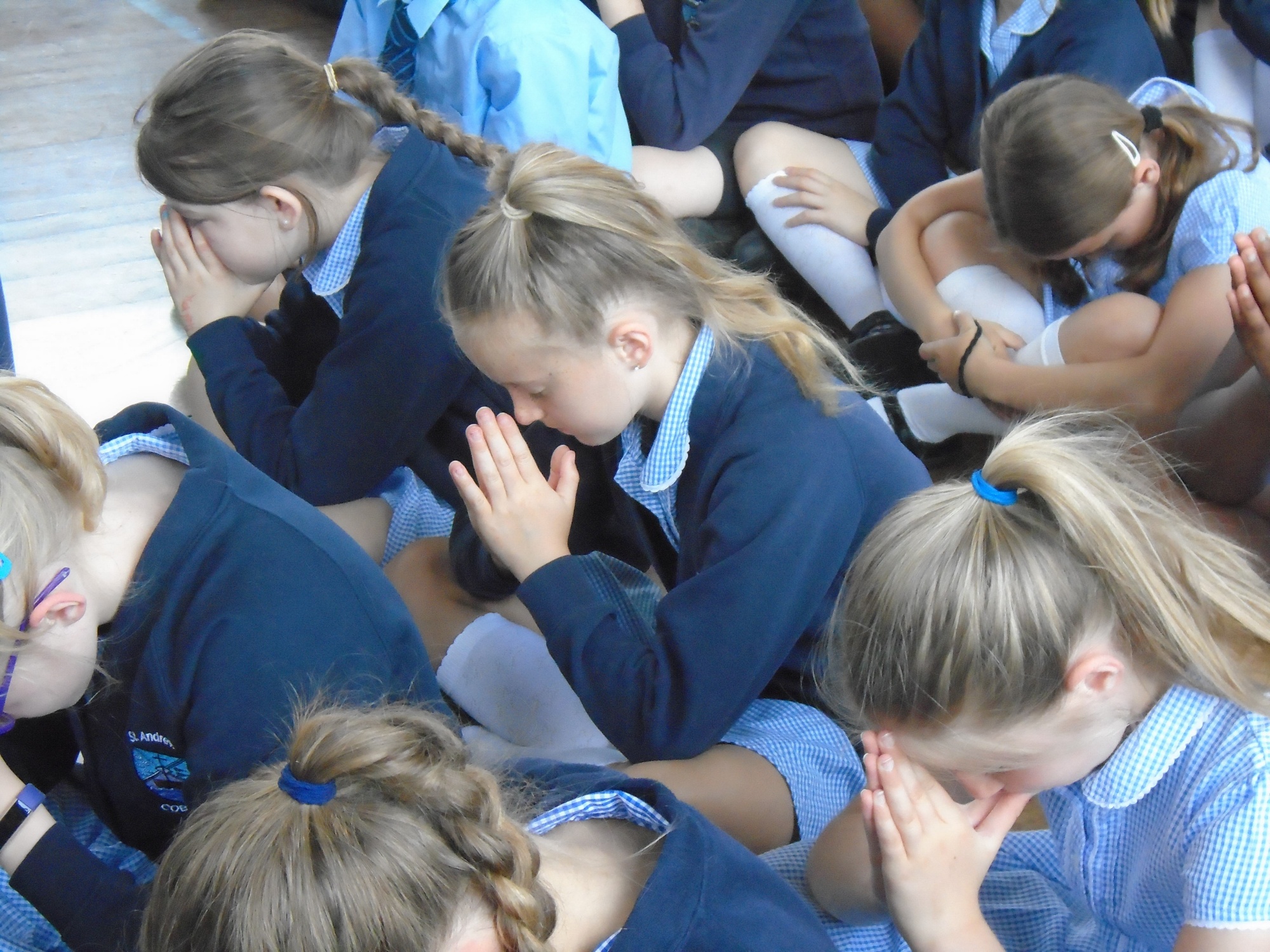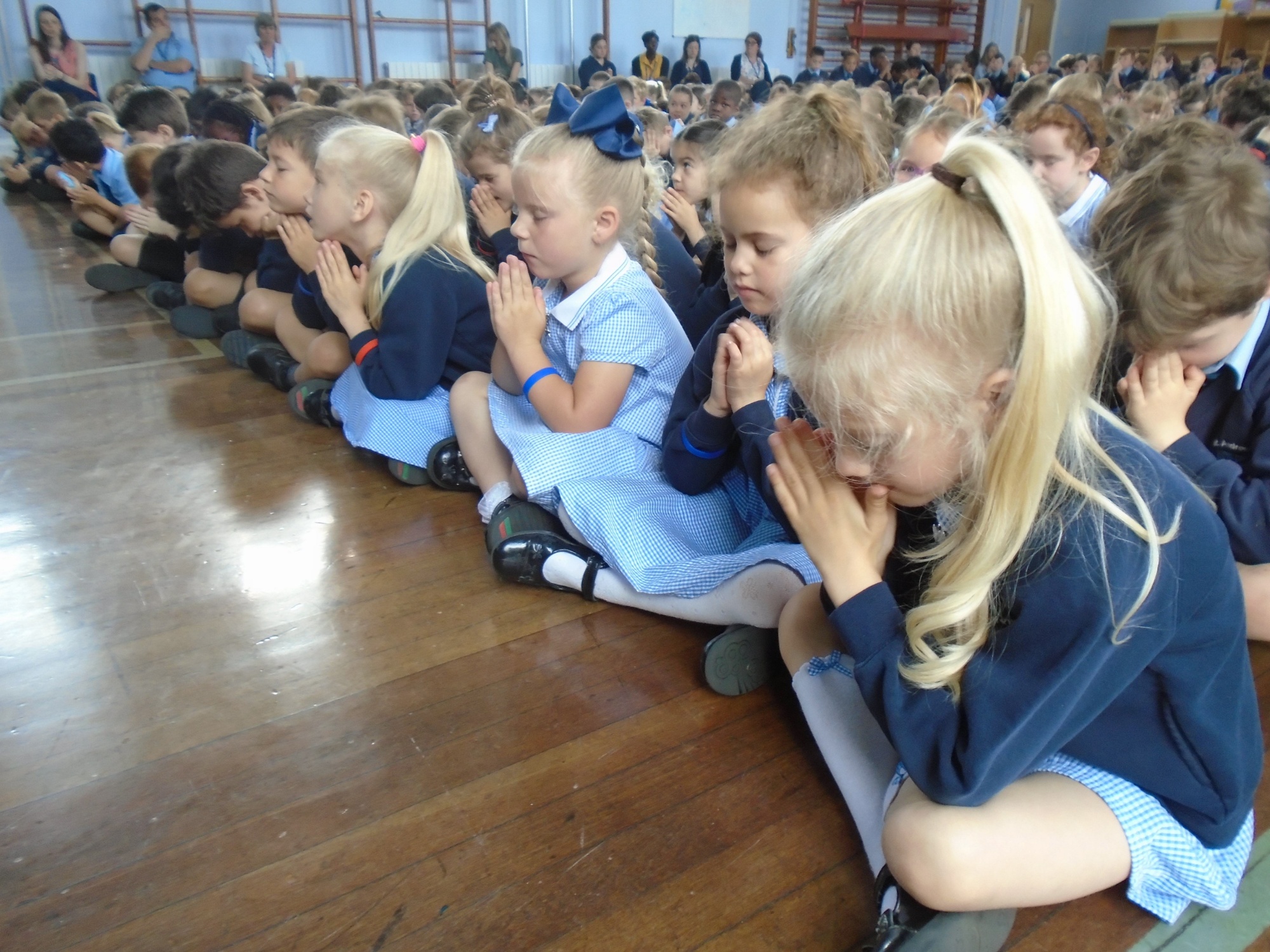 Prayer In Assembly