Forest School
Forest School at St. Andrew's is a fantastic platform for children to develop their independence, confidence and self-esteem by taking part in activities that connect them to nature. It is a child-centred inspirational learning process, that offers opportunities for holistic growth through regular sessions. It is a long-term program that supports play, exploration and supports risk taking.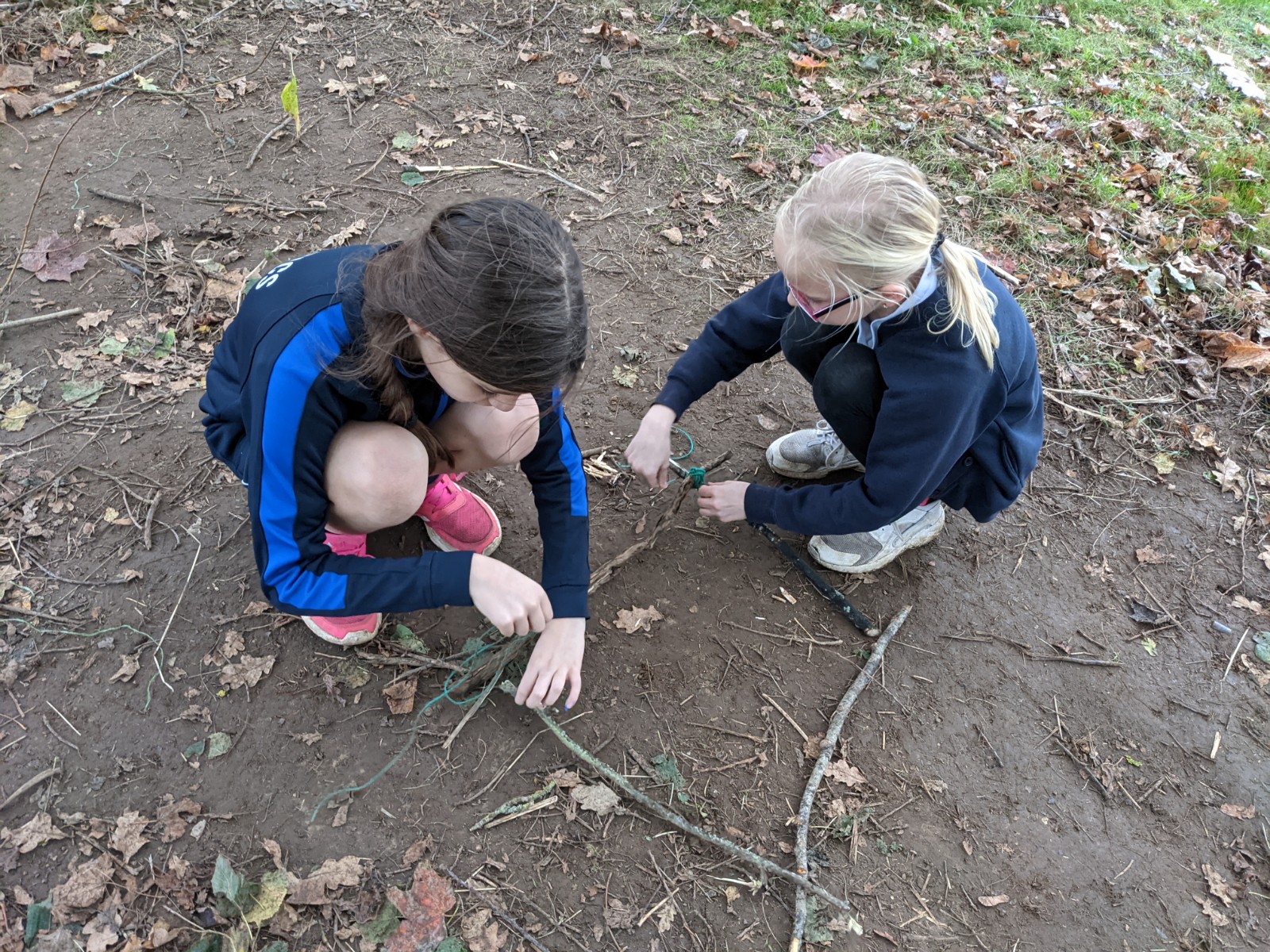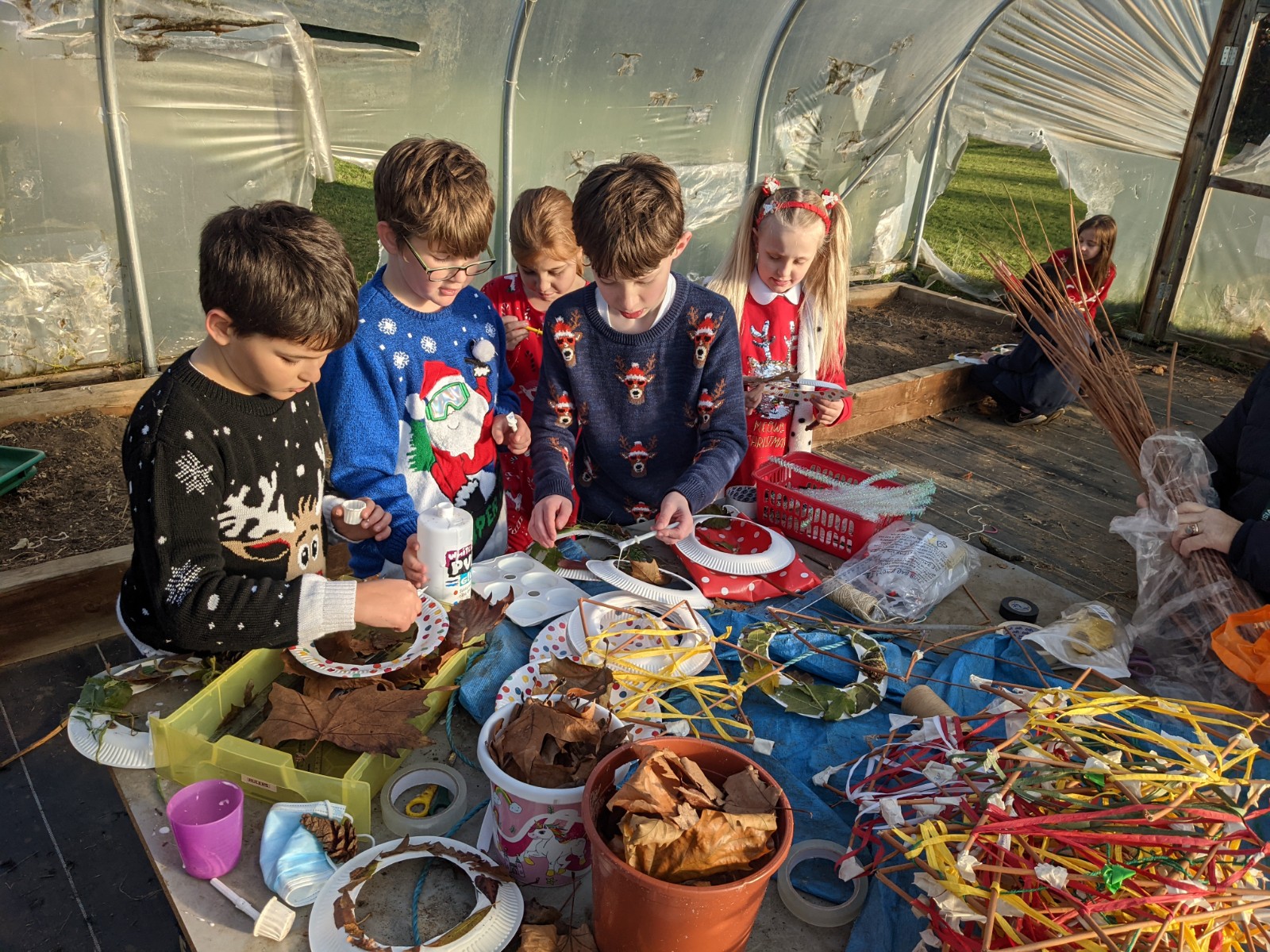 As part of our creative curriculum offer, Reception to Year 6 engage with our Forest School programme. Our aims are that each child will have an increased ability to:
appreciate, respect and care for the natural environment around them.
develop their resilience and emotional intelligence.
work cooperatively in teams with increasing respect for one another.
increase their vocabulary and communication skills.
problem solve and develop practical skills to build and create.
The process helps and facilitates more than knowledge-gathering; it helps learners develop socially, emotionally, spiritually, physically and intellectually. It creates a safe, non-judgemental nurturing environment for learners to try things out and take risks. Forest School inspires a deep and meaningful connection to the world and an understanding of how a learner fits within it. Our approach to risk means that learners constantly expand on their abilities by solving real-world issues, building self-belief and resilience.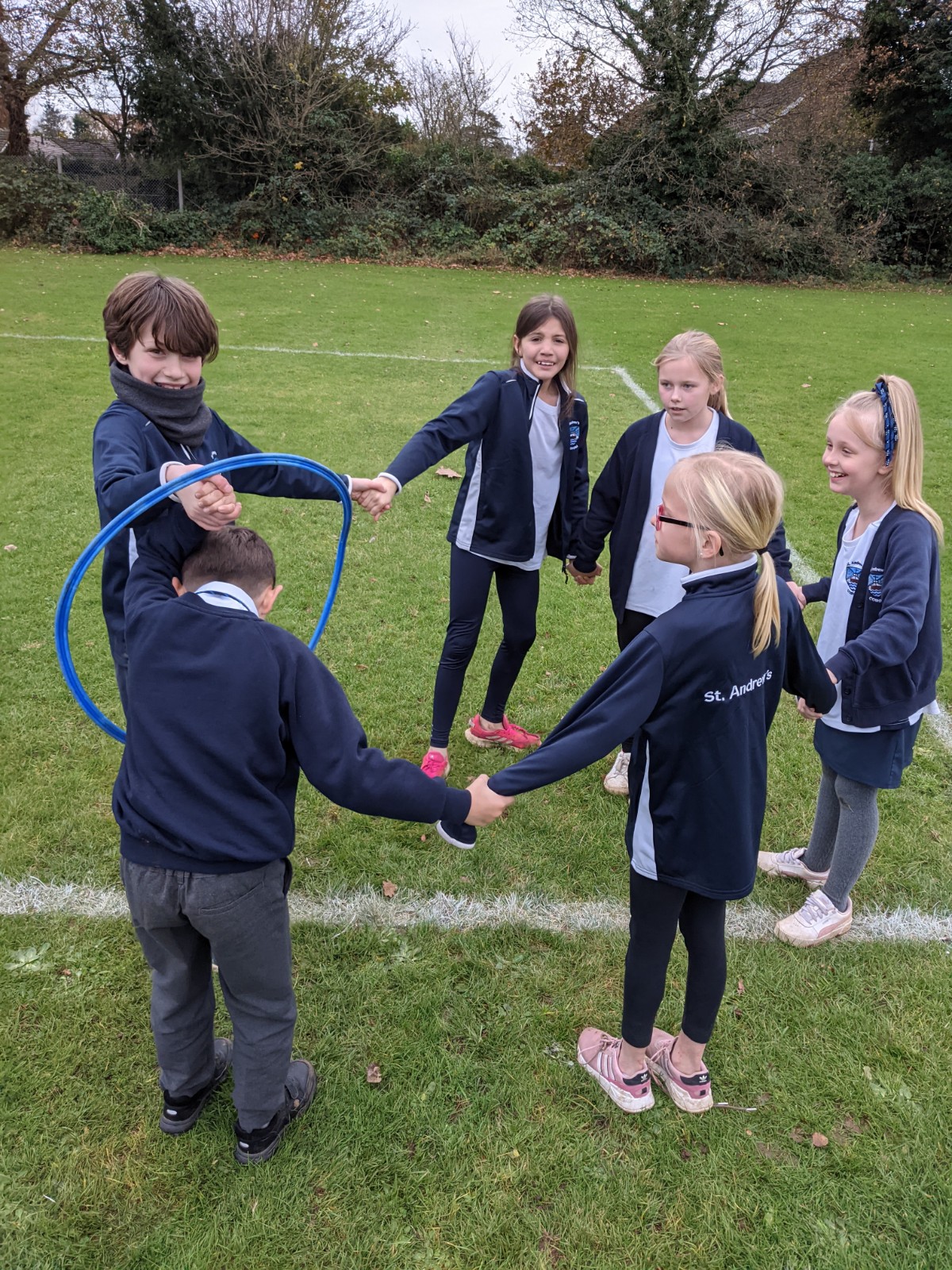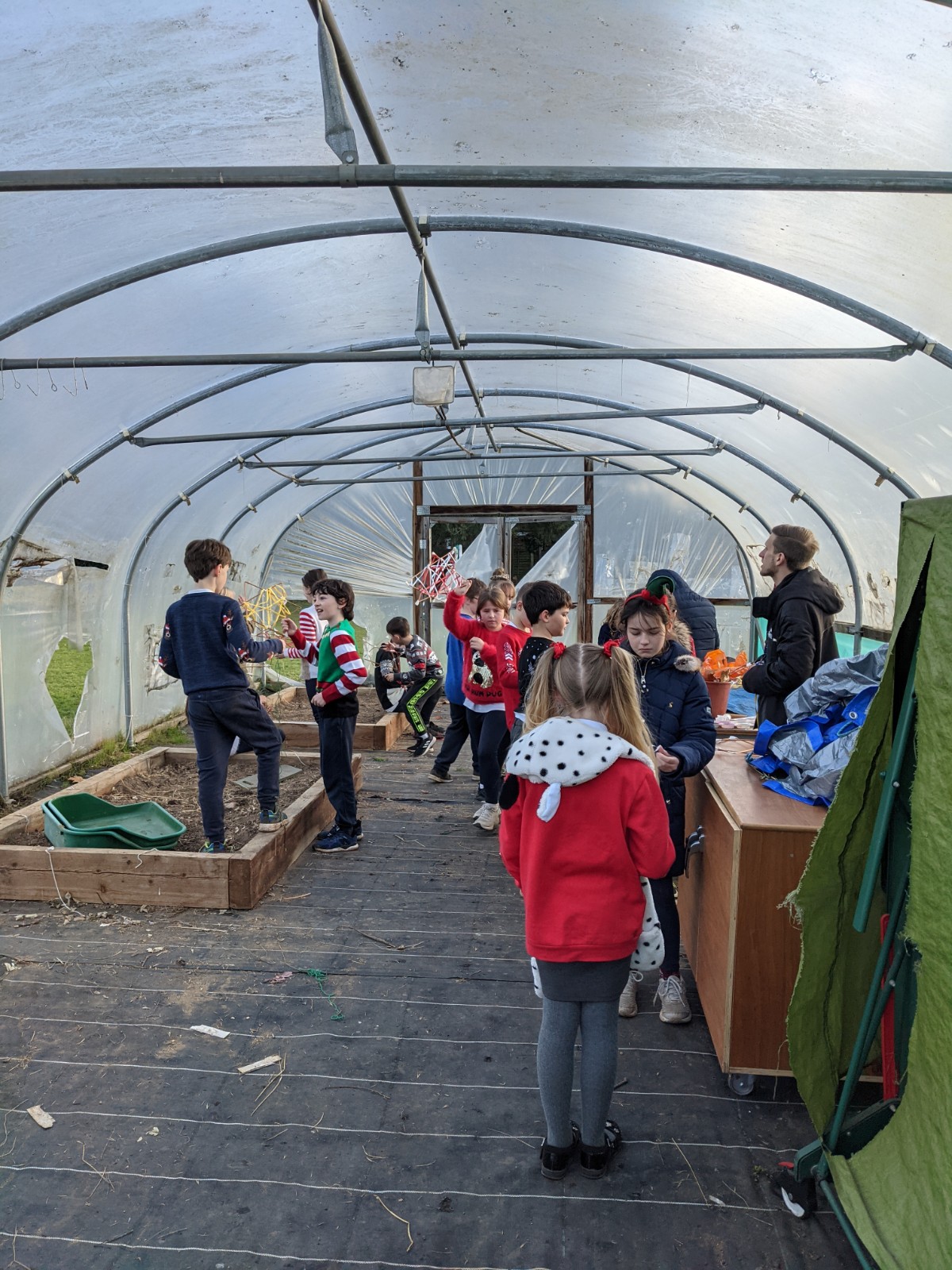 Forest School sessions are carefully planned out and structured to encourage discovery and risk taking within a safe and positive environment. Individual classes have 6 hour-long sessions which have a focussed activity, such as going on a bug hunt, creating artistic pieces to decorate the grounds, creating fire safely and team building exercises. These are planned by our trained Forest School Leader. We use our own forest school area and make use of the polytunnel to direct the activities and we are lucky to live in a fantastic green area of Surrey where we have access to a range of materials. Outdoor activities are always conducted with safety in mind and the activities are risk assessed where appropriate. Forest School uses equipment that is important for children to know how to use safely. Before each activity there will be a safety talk to discuss how to use the tool safely and the use of tools will always be modelled. Tools will only be introduced when the children are developmentally ready to use them.
Children should be dressed appropriately for the weather and details of this can be found in our pamphlet. A letter will also be sent home when it is your child's turn to take part in the Forest School. We like to get the children outside in most weathers to notice how the seasons and nature change over the year so, Forest School takes places in any weather. However, in extreme weather conditions, activities will take place in the polytunnel or one another safer day.
The greatest adventure is what lies ahead!