Easter Pause Day 2021
St. Andrew's School Easter Pause Day 2021
For one day, on the Wednesday during holy week, the pupils and staff of St. Andrew's School put aside their maths and English books, their phonics and reading comprehension, and gave a whole day to exploring, reflecting on and creating on the theme of the Easter Story.
Classes took part in storytelling and drama activities based on the events of holy week. Children were asked to reflect on the story through "I wonder...?" questions such as "I wonder why the two people on the crosses next to Jesus were so different in what they thought about Jesus?" and "I wonder why Jesus did not go straight back to heaven after he had come back to life?" The children came up with some insightful thoughts such as, "It went dark when Jesus died because Jesus is the light of the world and He had gone away".
The children took part in a variety of craft activities such as making torn paper crosses, Easter gardens, and abstract painting. They also experienced different ways of praying such as making hot cross bun prayers, to say, "Thank you", "Sorry", "Please" and "I wonder", on paper plates and floating their prayers on water.
Sadly, because of the Covid restrictions, we were unable to walk to our church for our usual Easter Services for pupils, staff and parents but instead enjoyed learning Easter songs in our classrooms instead and were still able enjoy eating our hot cross buns. The children enjoyed their day full of reflective activities and the time to think and question. One little girl in my class remarked "This is the best day ever!"
Alison Wilde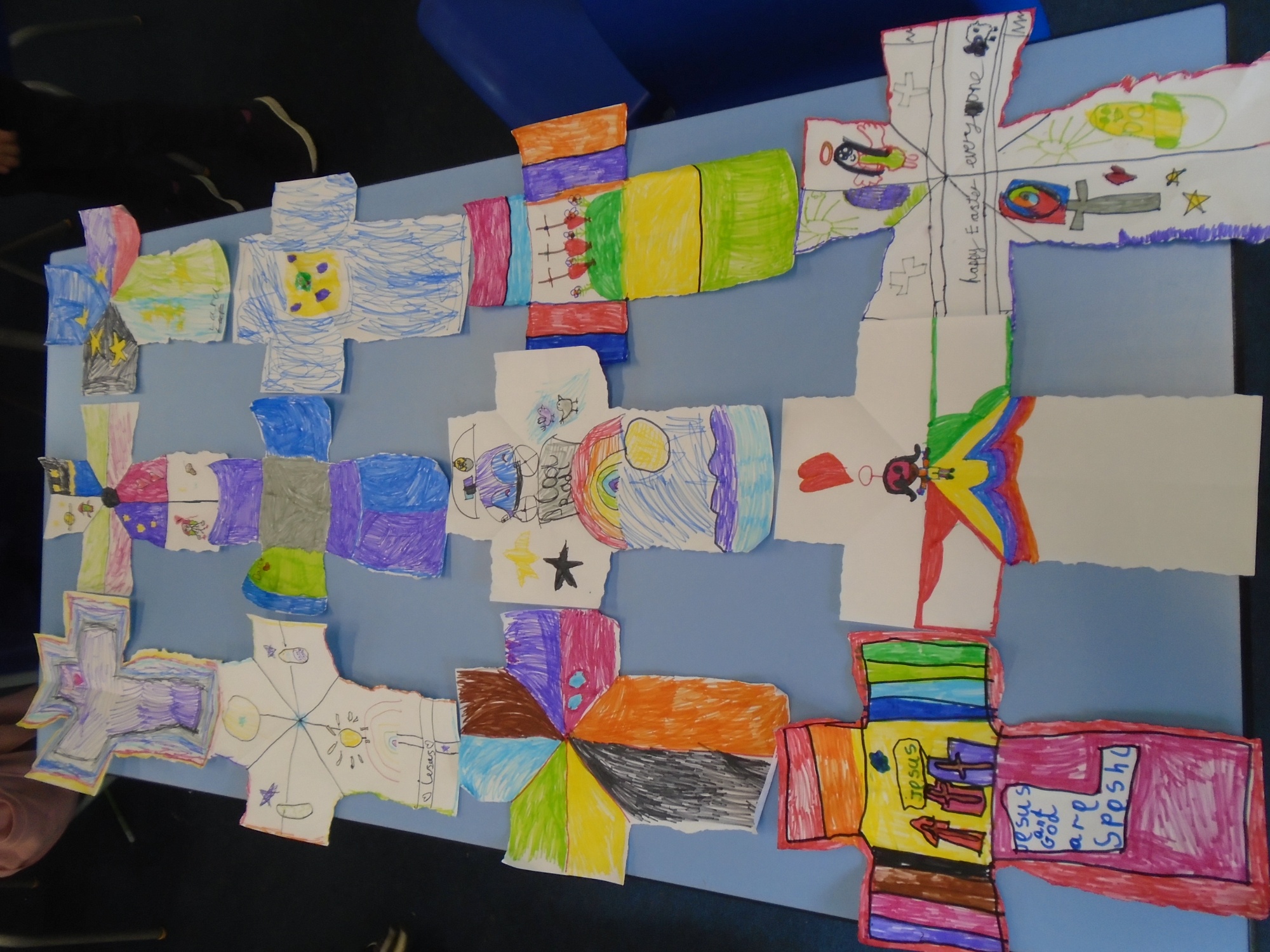 Year 2 Crosses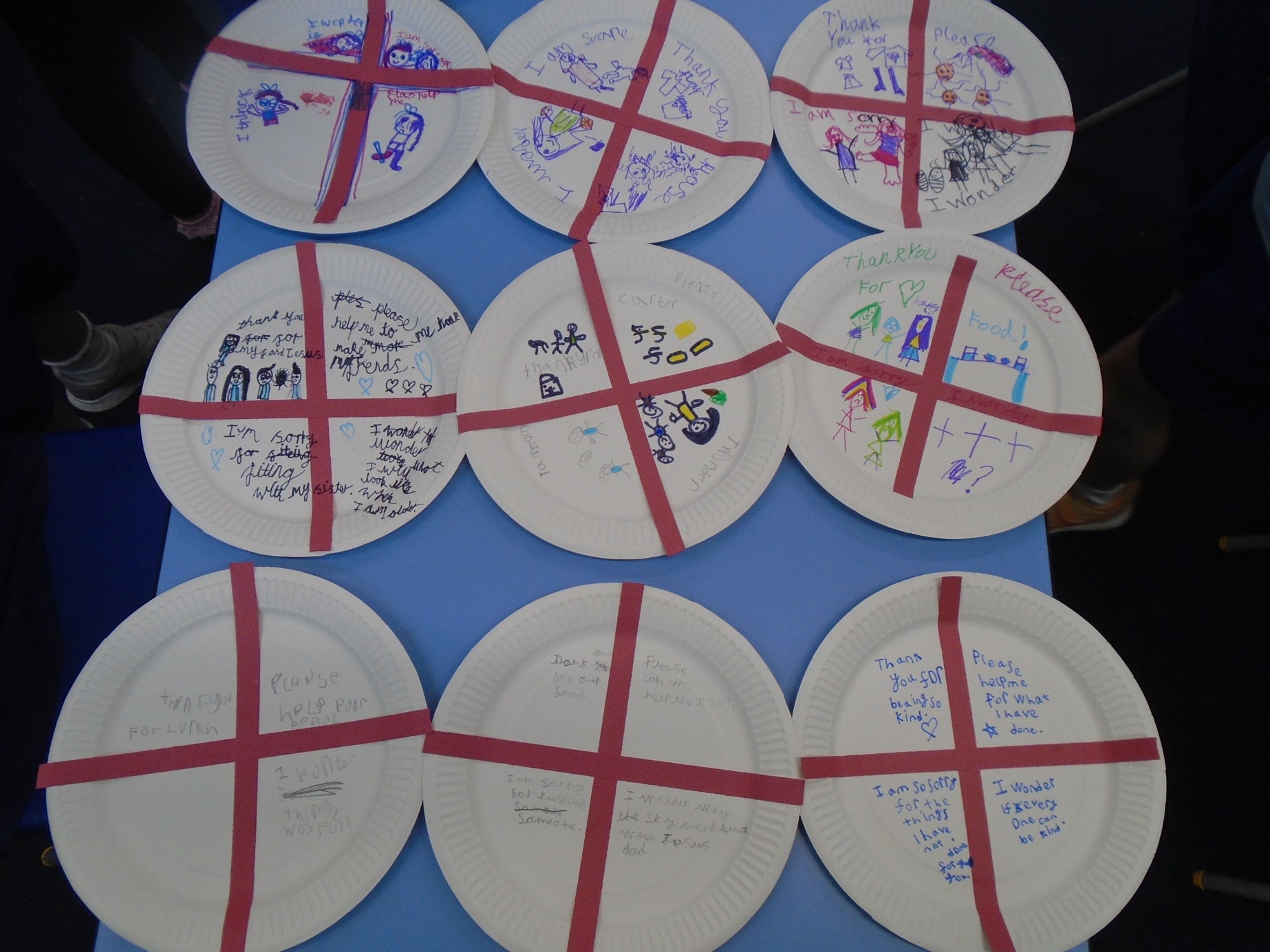 Hot Cross Bun Prayers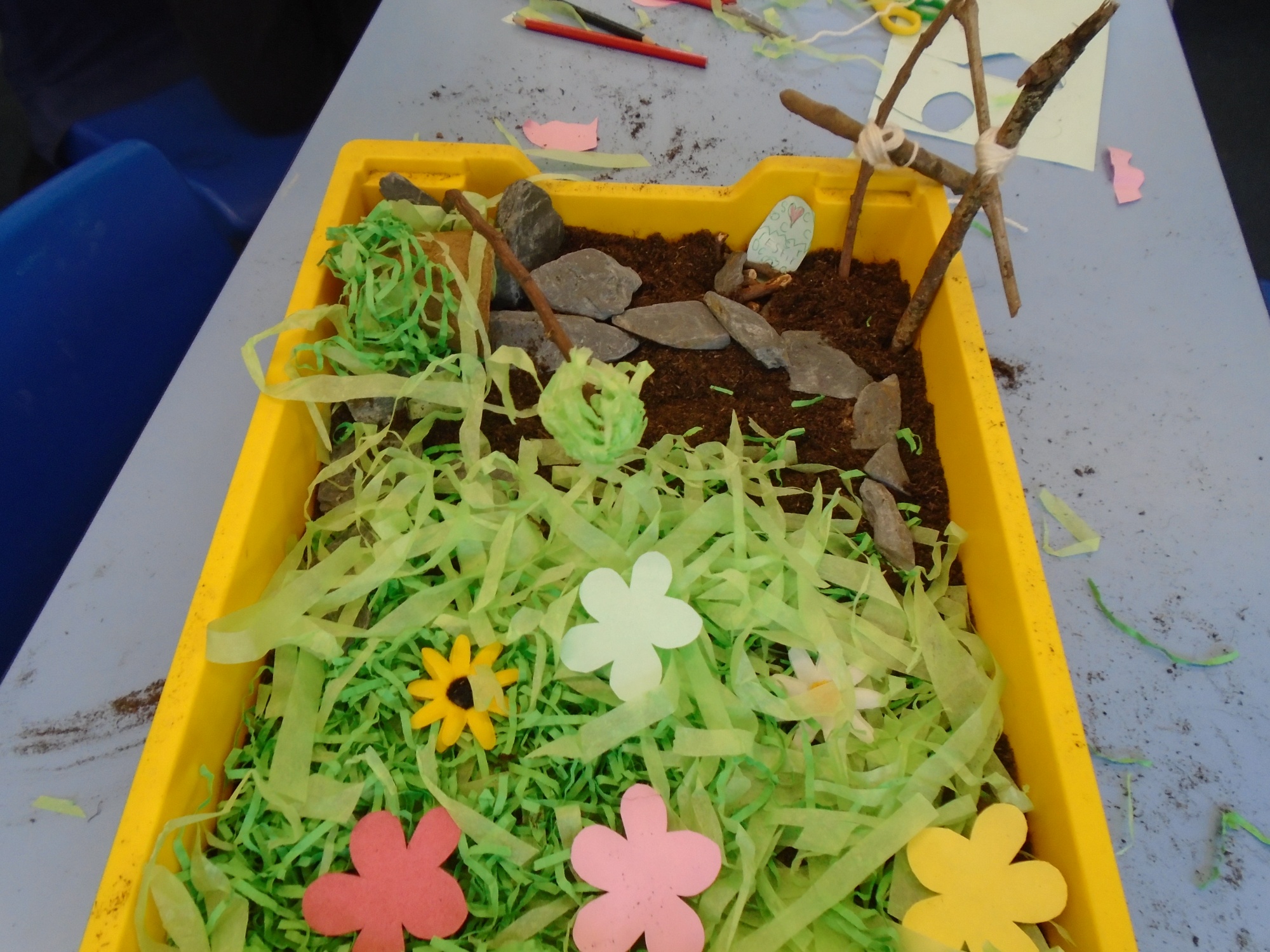 Easter Garden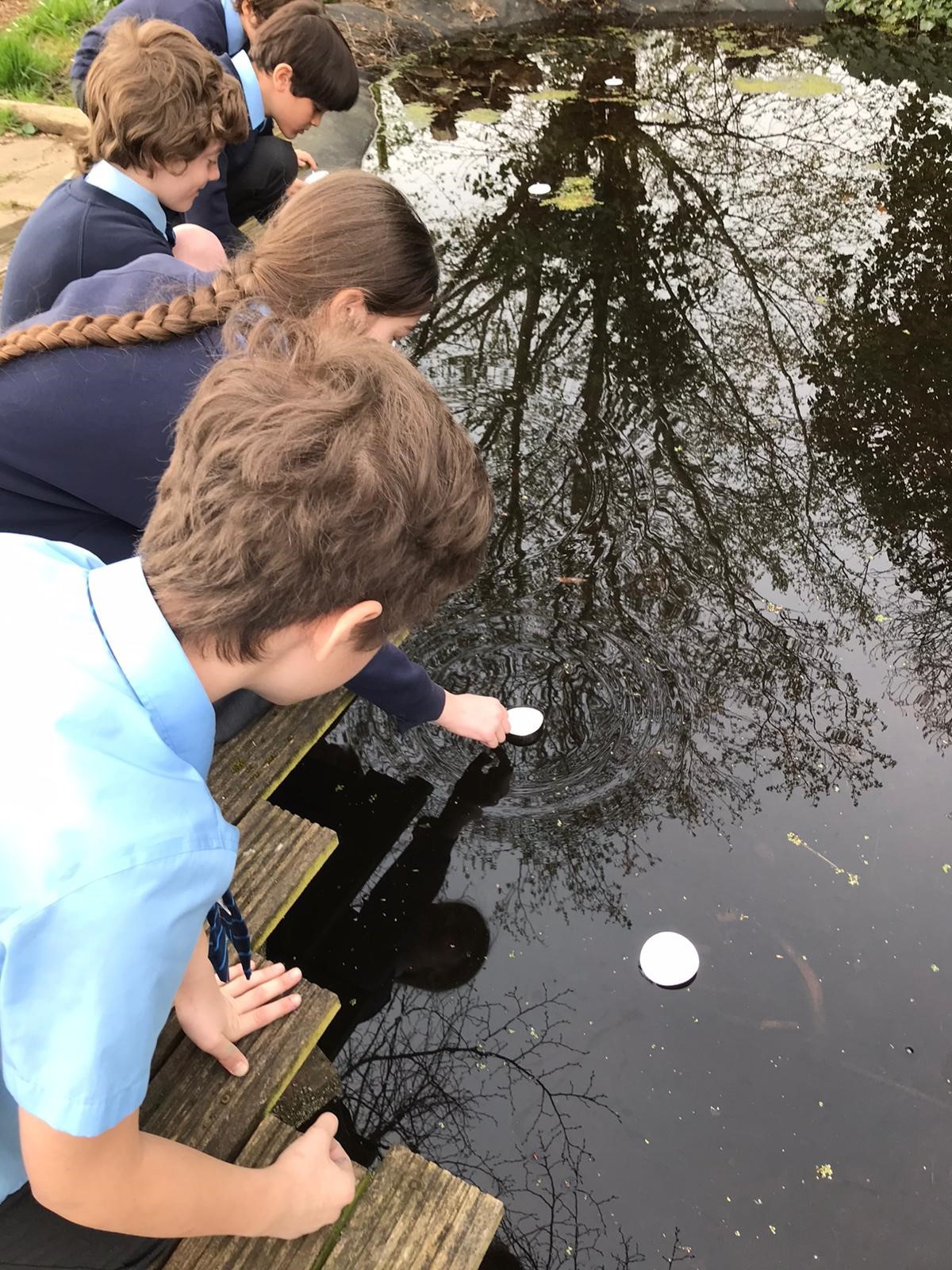 Year 5 Floating Candle Prayers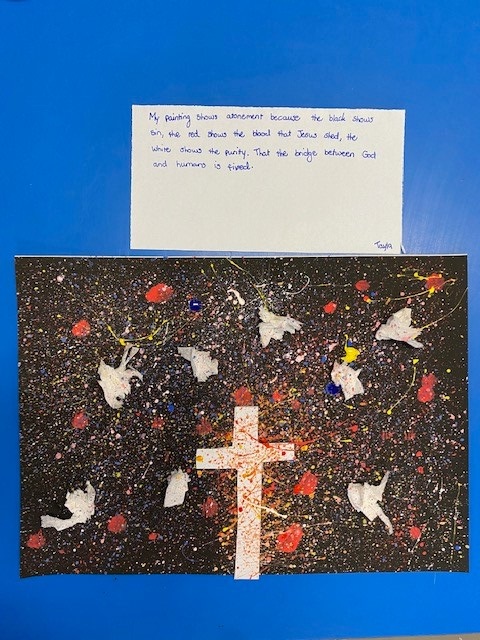 Year 6 Art and Reflection