Cornerstones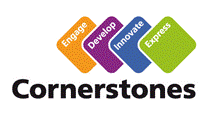 We follow the National Curriculum programmes of study for Science, Art, Design Technology, Geography, History, Music and Computing. In addition we promote pupils' spiritual, moral, social and cultural (SMSC) development including fundamental British values.
As a vehicle for teaching these subjects we have chosen to use The Cornerstones Curriculum. It is a skills and knowledge-based curriculum with a creative edge. It's rooted in a proven pedagogy based on how children learn best. At its heart is the principle that every child deserves a rich, fun, engaging and broad learning experience. The curriculum nurtures engagement, curiosity and innovation, brings learning to life in meaningful ways, and really makes an impact.
The Cornerstones Curriculum is based on Imaginative Learning Projects. Each ILP has an overarching theme linked to a national curriculum subject. In addition to the main subject focus, each ILP makes meaningful links across a range of subjects and covers multiple aspects of the national curriculum. Lessons are organised in a weekly series and link national curriculum programmes of study (the knowledge bit) and age-related skills (the skills bit).
The Four Cornerstones of Learning provides the structure for every ILP. We call these Engage, Develop, Innovate, and Express. We believe this pedagogy reflects the best way children learn and is rooted in a variety of different educational approaches and research.
Engage – hook children in with a memorable experience.
Develop – allow children time to gather the skills and knowledge they need to develop a deep understanding.
Innovate – offer creative experiences that allow children to apply their skills, knowledge and understanding.
Express – provide the space and time for reflecting, evaluating, and celebrating learning.
You can find the Curriculum Plan for the whole school below.