Christian Ethos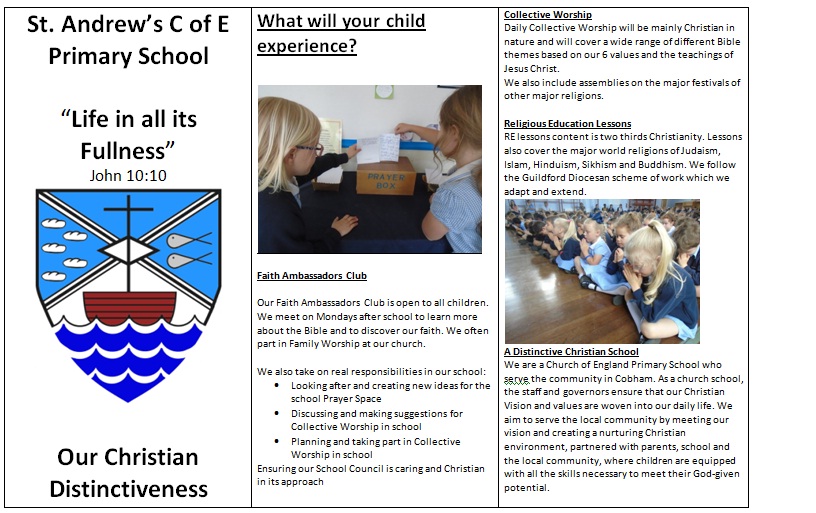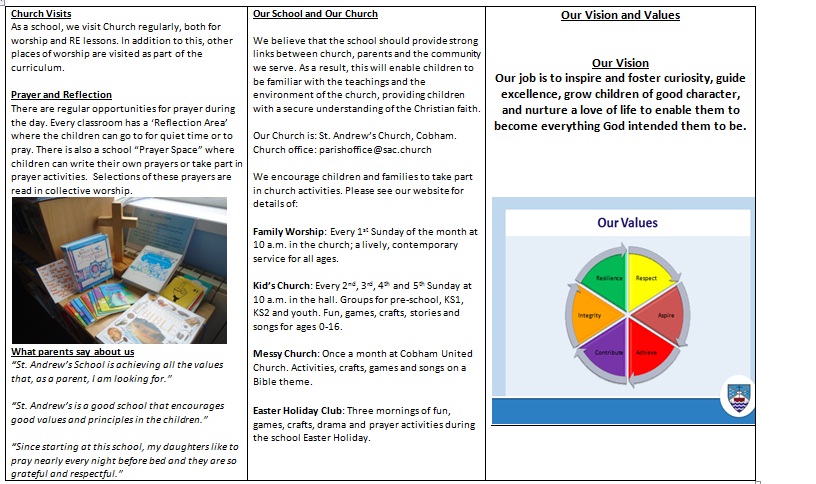 When Parents were asked if they feel their child is able to develop their own faith or views on faith at our school, 70% said yes. Their comments included:
"My child prays at home and talks about the RE he has learned."
"My children regularly discuss what they have learned. They enjoy singing songs from assemblies".
"The school provides overviews of other faiths so they can compare and decide"
"We are Jewish but I have always said to my daughter she can follow what faith she chooses and I welcome her seeing other views. We have since visited St. Andrew's Church."
"All views are respected at St. Andrew's."
"Our daughter often reads her First Bible without prompting."
"Our son believes in Christianity which has come from the school."
"Since starting at this school, my daughters like to pray nearly every night before bed and they are so grateful and respectful."