2020 Ofsted endorses that we're a 'Good' school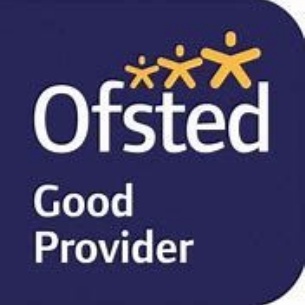 In March, pre Corona Virus, St Andrew's Church of England Primary School was inspected by Ofsted. The outcome was that Ofsted awarded the school a Good across every aspect of the school.
Co-Head teacher Mrs Willets was delighted "We all think very highly of St Andrew's School and this is shown in the report. Probably most notably was Ofsted report that "Pupils are very proud of their happy and welcoming school… pupils feels safe there because they know adults always take good care of them" and "pupils know that adults will listen to them if they have any concerns or worries".
Chair of Governors Mrs Helen Coulson added, "The report is a reflection of the hard work that everyone; staff, community, The Enlighten Learning Trust and of course pupils all put into St Andrew's. It quotes that "Everyone recognises that the expectations of what pupils can do and will achieve have increased over recent years. Pupils are rising to this challenge knowing that all staff want the very best for them".
The school and its community is proud of the quality of education that the school provides and this was echoed in the report. The redevelopment of the curriculum was positively recognised stating that the school is " determined to create an exciting curriculum that builds pupils' knowledge and skills over time" and as a result "pupils can remember more of what they have learned and apply this to new learning". The report praised the teaching of reading, of phonics and of how well the school supports pupils who may find things more challenging.
Ofsted also noted the "very good start" that St Andrew's give pupils in Reception. It praised the skilled team and shone a light on the value that the school places on relationships with parents in order to ensure they provide exciting, engaging and meaningful learning for all needs and interests.
Co-Head Mrs Mitchell was thrilled "We are joined by the Trust in wanting to take this opportunity to thank the staff, pupils, governors and families who have worked tirelessly to retain what is great about St Andrew's but also support us in some of the changes that we have made over the last couple of years. We have all worked with determination towards a shared vision to ensure St Andrew's sits in the heart of our community, serving our pupils and their families. We strive to create caring, thoughtful and passionate pupils who are proud of themselves and the community they live in and we are pleased that Ofsted praised our pupils for this".