RE
RE is taught weekly in class and is predominantly Christian in content as is required by Guildford Diocese for church schools. Children are also taught units on Judaism, Islam, Sikhism and Buddhism.
RE is taught from the Surrey Agreed Syllabus for RE. Teachers use the linked Learning Journeys to create their own unit plans.
In the Early Years Foundation Stage, RE is taught under the area of 'knowledge and understanding of the world'. At Key Stage 1 one hour per week is allocated to RE and at Key Stage 2, 1.25 hours per week. This also includes the opportunity to share views and faith.
Please click on the attachments below to see the detail of what is taught in RE.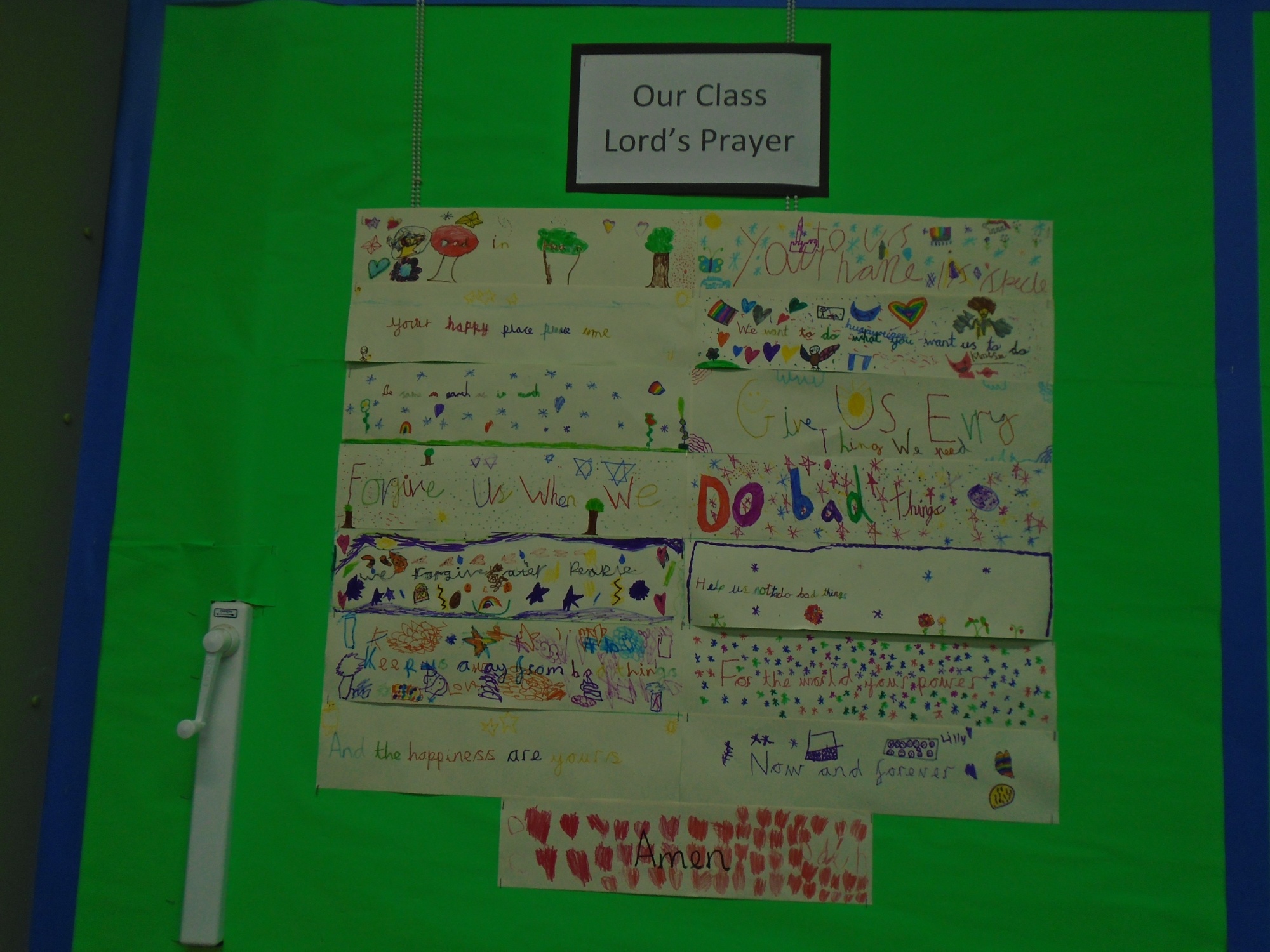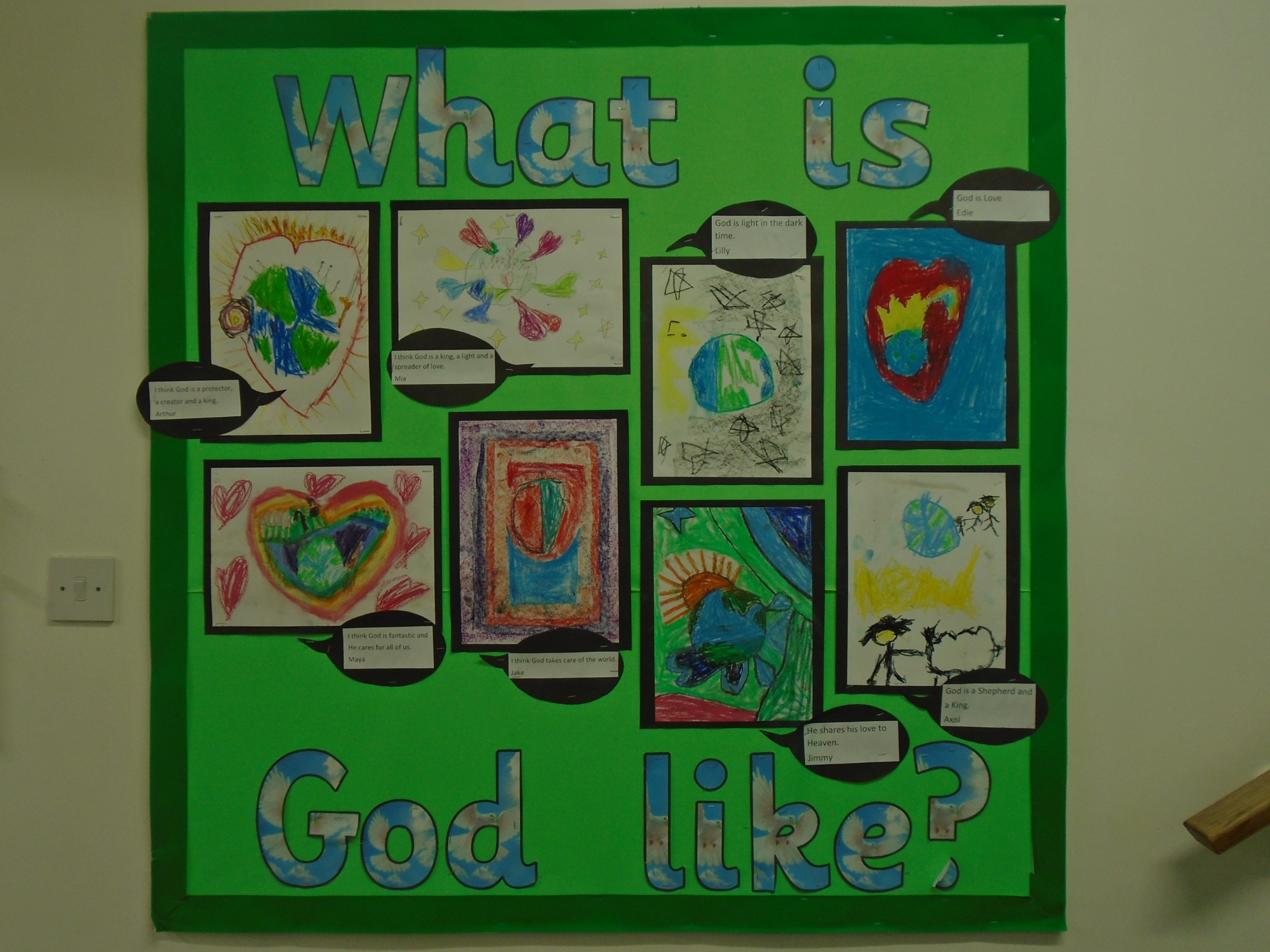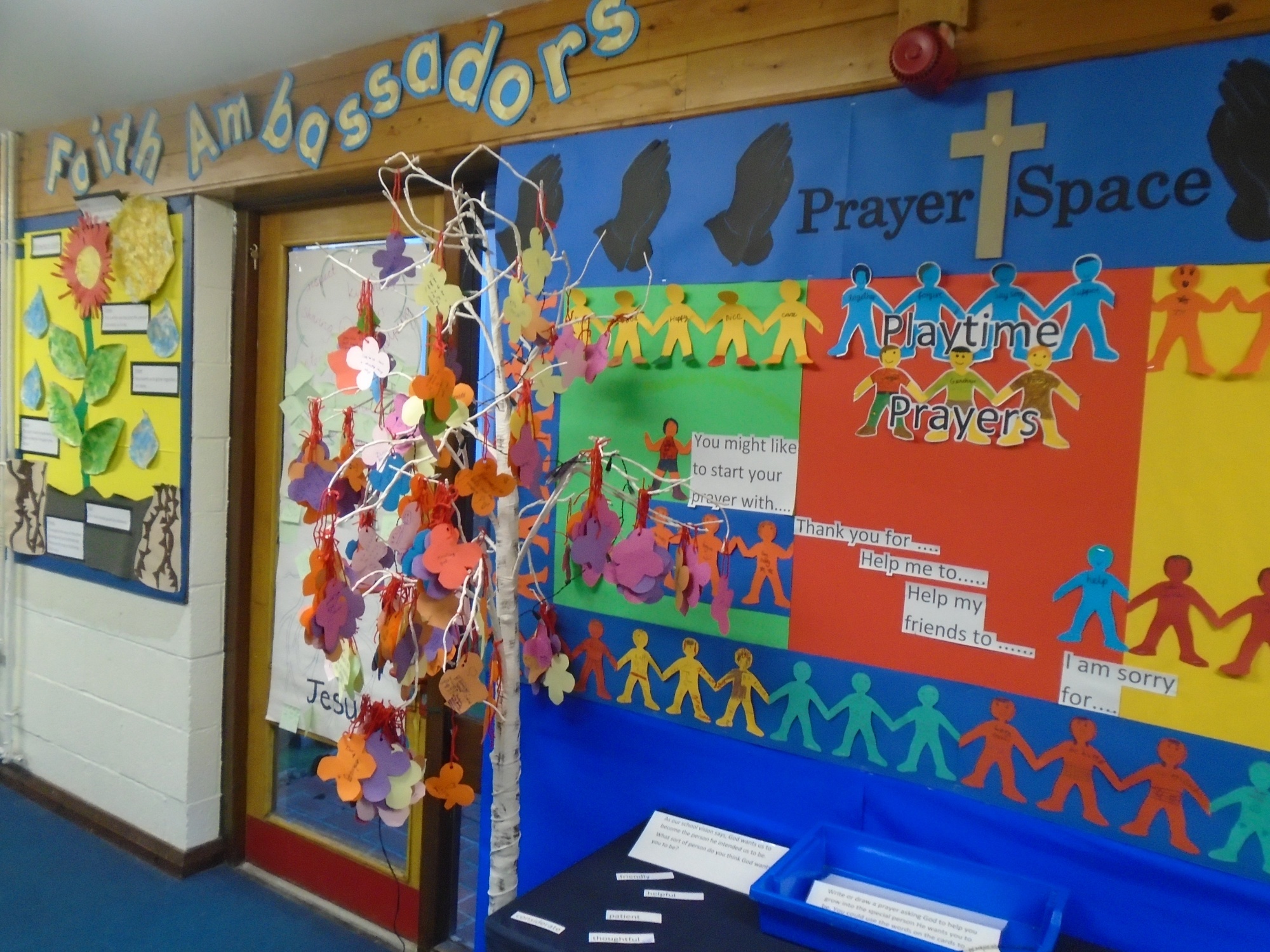 The Faith Ambassadors created a prayer space all about growing into the people God intends us to be.